It's hard to ignore harsh images of Australian history when displayed on a roadside billboard.
This is one of the motivations behind Both Ways, an exhibit of First Nations perspectives on the site in North Queensland. There are seven billboards featuring archival images and contemporary works, posted from Warrgamaygan Country (Hinchinbrook) through Wulgurukaba Country and Bindal (Townsville) to Gudjal Country (Charters Towers).
One of the most striking images can be found at Mungalla station on the north Queensland coast near Ingham. The "circus act" billboard shows a photo of First Nations men, women and children who were kidnapped at home and sent abroad in the 1800s to circuses or "human zoos" From Europe and the United States.
The horrific trade in living things, dominated by the Barnum and Bailey Circus, was rampant in the 19th century. Barnum's agent, RA Cunningham, kidnapped two groups of Native people to appear in Barnum's "Ethnological Congress of Strange Tribes" exhibit as "Australian Cannibals and Boomerang Throwers".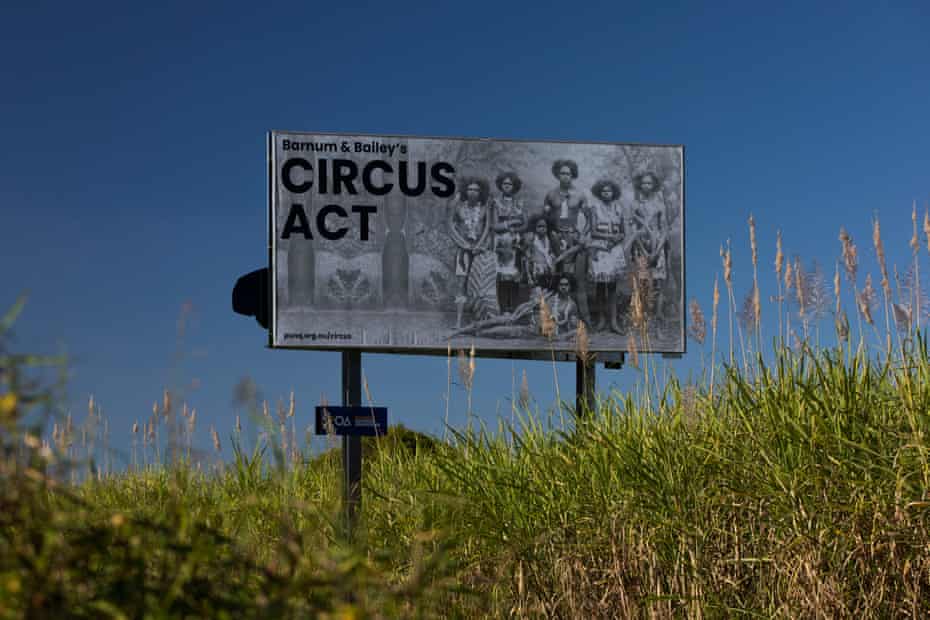 The men, women, and children of Palm and Hinchinbrook Islands and Mungalla Station all died in the Northern Hemisphere in the 1880s; lost to their people until the 1970s, when anthropologist and writer Roslyn Poignant found images of them at the Royal Anthropological Institute in London and began a decades-long search to find out what had happened to them.
Poignant's research led her to an archive in Ohio specializing in circus history, where she discovered that one of the Palm Island men, Tambo, had been subjected to further indignity after his death in 1884: Tambo had been mummified and sold to a dime museum. . In 1993, Tambo's body was found in a disused American funeral home in Ohio and returned to Palm Island, where his descendants finally buried him in his ancestral homeland in 1994.
Poignant, who died in 2019, documented it all in her 2004 book, Professional Savages: Captive Lives and Western Spectacle.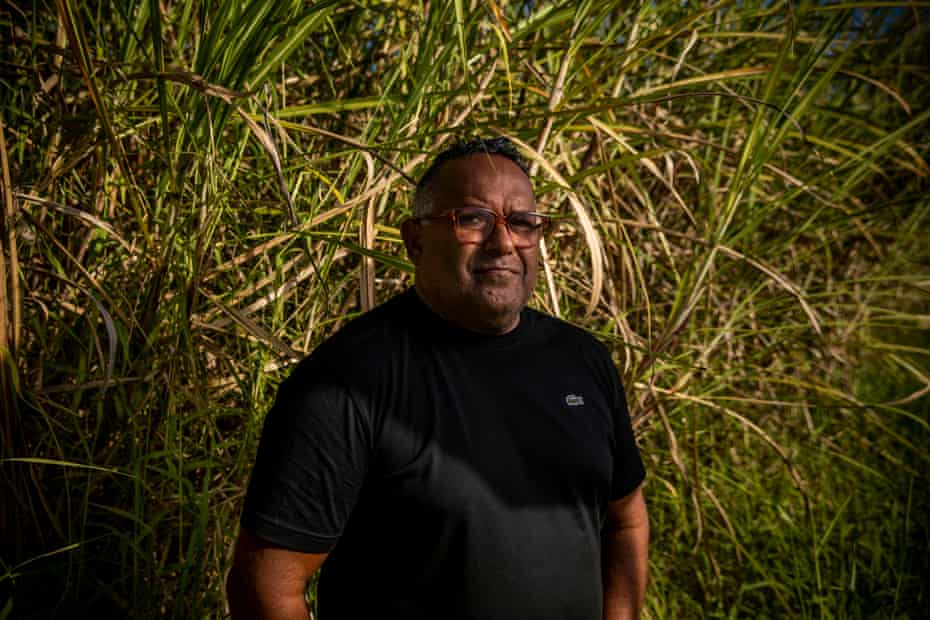 "It was really exploitation to the highest degree," said Scott Anderson, traditional owner of Nywaigi from Mungalla Station. "Just one example of the ongoing historical atrocities our people have had to experience."
Anderson says the billboard will be seen by thousands of cars along the Pacific Highway.
"It will definitely intrigue people," he says. "We don't share our story as a way to blame or shame, it's about sharing that heritage.
"It helps non-Indigenous people better understand the complexities of Indigenous culture, because we are told in popular education and popular history that Indigenous people were nomads, we were savages. This is how we were portrayed. But if you understood the level of complexity and the level of legislation and the level of good and bad that we had in our cultures, you would have a totally different appreciation.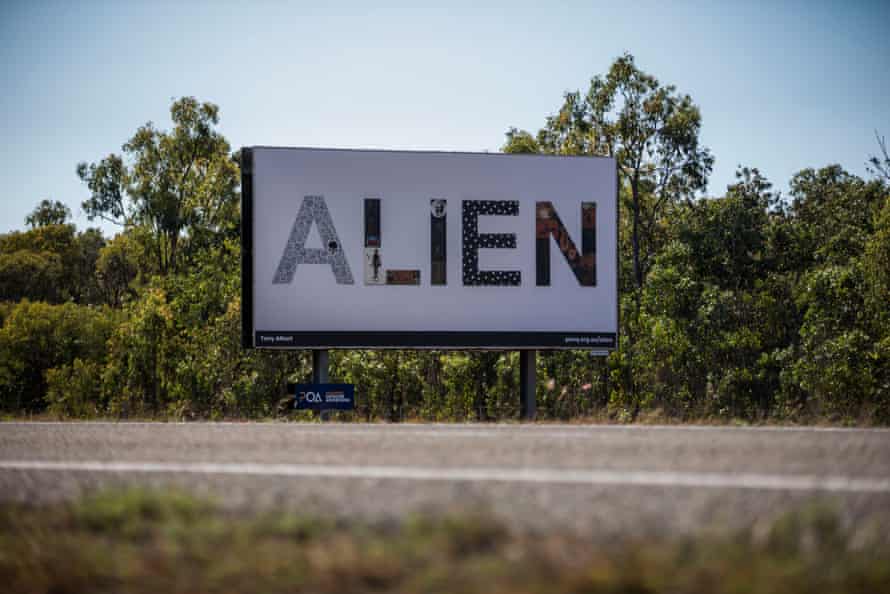 Artist Gail Mabo has a connection to Tambo through her mother Bonita's family.
"I was just in Palm Island when they brought his body back from America. And my grandfather Walter Palm Island was one of the ceremonies who went to pick him up and bring him back. And for me, it was a sad, sad occasion, but it was actually exciting to find him where he needed to be.
"We are the ones who have to recover the bones of our deceased, to make sure that they are buried properly and that they receive a legitimate burial, because that in itself is an art."
Mabo is a practicing artist since 2014, coming from a "long line of creators". She started working with bamboo and seashells in 2017, to create a 3D version of the Mer (Murray Island) map hand-drawn by her father Eddie Koiki Mabo to mark the 25th anniversary of the historic High Court that torpedoed the legal fiction of zero land.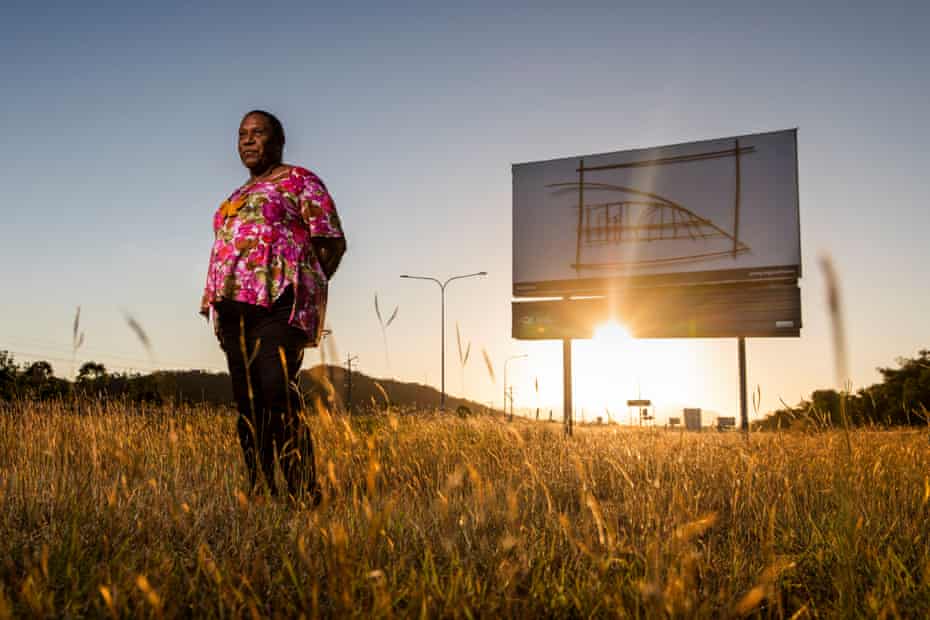 Eddie Koiki Mabo de Mer's now iconic map was used in the High Court trial to show the Mer families' unbroken ancestral connection to their clan land and borders.
Gail says she chose bamboo to build the 3D version because Koiki had grown it at James Cook University in Townsville, where he worked as a gardener as a child, and because he used it to make windbreak fences on Mer / Murray Island. She used seashells and sand collected on the island to designate the landmarks.
Seeing the map on a large notice board outside of Townsville is "too cool," Gail laughs. "It's simple, but it's effective. This gives the map the grandeur it deserves.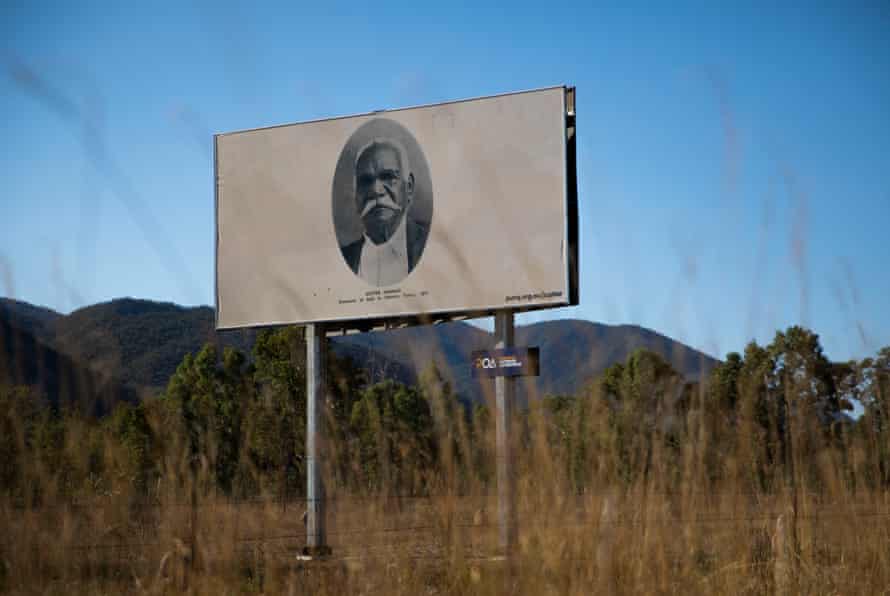 She hopes this will encourage people to learn more about the map, her father's legacy, and the cultural history of the people of Torres Strait Island.
"They'll read it, but then they'll have to google it to find a little more information. And I think that's the best way to educate people – by making them research for themselves.
Both Ways also features works by Tony Albert, Libby Harward and Jupiter Mosman, and will tour far north Queensland until early September.