Kelsey Stewart Omaha World-Herald

Kijito collapsed in front of and in the center of the window.
He tilted his head side to side, posing for cameras and zoo visitors in the newly renovated Hubbard Gorilla Valley at the Henry Doorly Zoo & Aquarium.
Kijito, a silverback gorilla in his twenties, and his fellow primates failed to show off and interact with the public as their enclosure underwent $ 7 million renovations, zookeepers said.
The building, which is almost 18 years old, was starting to show its age, said Dennis Pate, CEO and executive director of the zoo. The renovations were in part a facelift. But zoo officials also wanted to improve the setting for the animals, add more educational elements for the public, and improve the guest experience.
"We are happy to finally be able to open it," said Pate.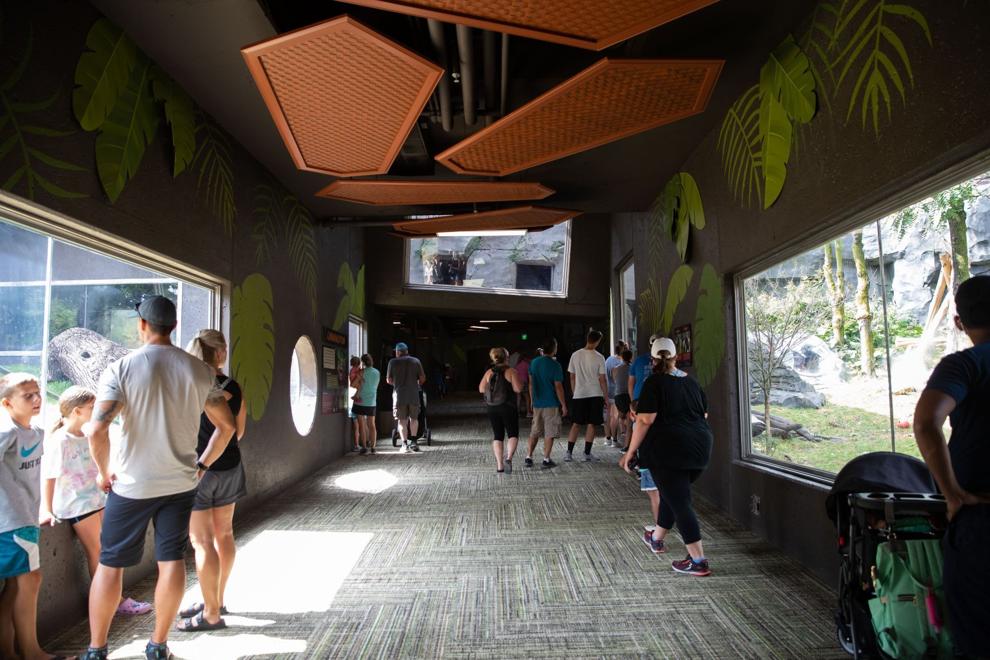 The complex is opposite the recently renovated aviary. Some of the upgrades were superficial, like new carpet and paint, benches throughout the building, and energy efficient lighting.
But other changes will improve the animal experience. Gorillas have new climbing structures and tree branches in indoor and outdoor spaces. Officials also increased the elevation of the outdoor exhibit space, bringing the gorillas to window height.
The exhibit, which reopened on Friday, received a constant flow of pedestrians and strollers. The children lined up along the windows as the gorillas scurried up and climbed into the yard. Elsewhere in the exhibit, children shouted for joy when a gorilla, carrying lettuce, pulled up in front of the glass, offering a close and personal view. The outdoor exhibit now houses a shallow stream and a handful of waterfalls. It also features new landscaping with multiple species of grasses, shrubs and trees to allow for natural nourishment.